We board these breeds of Rabbits:
Dutch, Dwarf, Netherland, Polish, Himalayan, Angora, Lop, Silver, English, Havana,
Californian, Beveren, Rex, Sable, French and Satins
We board these breeds of Guinea Pigs:
English, American, Crested, Agouti, Abyssinian, Sheltie, Dutch, Himalayan, Satin, Rex, Coronets, Peruvians,
Texels and Alpacas
Dragonfly Exotic Boarding features a cozy, temperature controlled cottage shared by both bunny rabbits and guinea pigs. Clean towels, litterboxes, litter, hay, food, unlimited 2nd cut American Pet Diner hay, water bowls/water bottles, pelleted food (we carry top quality brands) toys, greens, babycarrot, and treats all are provided with a cardboard box or log for hiding, lounging, and chewing needs.
Your beloved pet will be housed in a comfortable, spacious x-pen and fed fresh greens, and unlimited hay you may also bring food of your own
choice, boarded pet-friends get regular snuggles, kisses, and exercise.
To make your pets stay more comfortable it's important that you bring a few extra things with you: A familiar towel with their 'home scent' on it,
you can use a towel or rug that they usually have in their enclosure, or you can sleep with a clean towel in your bed for a few days to get it smelling like you. Home scents are very soothing for bunnies and guinea pigs, who are very territorial.
Favorite toys, if your pet is attached to a toy, bring it with you. Any special foods, we provide high quality foods for all of our friends, but if your
pet is on a special diet, you should bring it with you.
All of our bunny rabbit and guinea pig boarders will have their own clean and tidy x-pen to lounge around while you are off having fun on vacation,
you can rest assured that your fur baby is receiving excellent care while housed in large, spacious pens with plenty of time out for exercise in our
expanded "fuzzy city" play area. Fresh hay is the diet basis supplemented with a good quality pellet mix containing balanced amounts of protein,
carbohydrate, vitamins and minerals. Our guinea pig pet-friends, are fed a guinea pig mix containing alfalfa, rolled oats, split peas, flaked corn
and wheat. In addition, small quantities of fresh vegetables or fruit such as apple, carrot, swede, broccoli, celery, cucumber, tomato, pear, cabbage and freshly grown wheatgrass are fed, and vitamin C supplements are added to their food.
For both bunny rabbits and guinea pigs, periods of time are spent in the garden within the confines of your pet bunny rabbit/guinea pig'scottage
run to benefit from our grass lawn, which holds the key to a healthy bunny rabbit or guinea pig. The high fiber content is essential for normal gut
function, the low fat content helps prevent obesity, the high calcium levels keep their bones strong and the chewing grinds down their cheek teeth preventing dental disease. The benefit from a little 'sunbathing' is to make vitamin D for which sunlight is needed. This is done under supervision
and is subject to the time of year.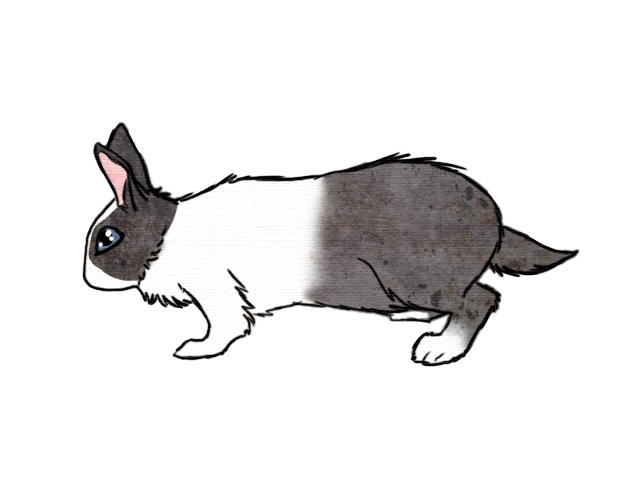 Here at Dragonfly Exotic Boarding we take the responsibility of caring for your pet very seriously. We will make sure to get your fuzzy friend any
specialized or emergency care that may arise if they may need it. Upon arrival at the boarding facility we will ask that you complete a form so that
you can setup guidelines for your pets care in case of an emergency. You can relax knowing there will be attentive eyes on your pet throughout
their stay.
For Those Special Needs:
Please feel free to discuss any special requirements with us when you make your reservation - we will do everything in our power to make sure
your pet is taken care of and provided for.
The following are special needs that we can accommodate:
Medications & Supplements

Special meal preparation

Extra feeding times

Food from home

Water from home

Treats from home

Special handling care
Please place boarding request as far in advance as possible due to limited space.
Reservations are required for all our boarders Dragonfly Exotic Boarding facility is very popular. If you must cancel your reservation, please do so at least 48 hours prior to the drop-off date
Drop-off and pick-up times for boarding (except for Saturday's & Major Holidays)
Drop-off times:

Monday - Friday from 7:00am - 6:00pm
Saturday - CLOSED NO DROP-OFF/PICK-UPS
Sunday 10:00am - 4:00pm

Pick-up times:
Monday - Friday 9:00am - 6:00pm
Saturday - CLOSED NO DROP-OFF/PICK-UPS
Sunday 10:00am - 4:00pm
Holiday Hours
We are closed every SATURDAY and major holidays, there are no tours on Saturday or Holidays.
ALL PETS MUST ARRIVE IN A CARRIER THAT YOU WILL LEAVE WITH US
RABBIT BOARDING
1 Bunny per night X-pen .............................. $24.00
2 Bonded Pair per night large X-pen .......... $36.00
3 Trio Pair per night expanded X-pen ........ $42.00
1 Guinea Pig per night X-pen ....................... $24.00
2 Bonded Pair per night large X-pen .......... $36.00
3 Trio Pair per night expanded X-pen ........ $42.00
We offer discounts for long-term boarding, we do have pens for a group
Grooming Service
We schedule grooming and nail trimming appointments for your pet
Wednesday through Friday
Medication Policies
Medications will be provided by the pet owner in the original container, appropriately labeled with the veterinary information and directions.
Dosages will not be changed from the veterinary instructions without written approval from the prescribing veterinary doctor/veterinary office.
There is a $2.50 administration fee for all medications prescribed by a veterinary doctor this fee is per administration. The exception to this fee
are vitamins and supplements that can be mixed in the food.
If different drop-off/pick-up times conflict with boarding hours please ensure that you have made special arrangements in advance so that
we are available. Again, you can email us with boarding concerns or changes dragonflyboarding@gmail.com or contact Dragonfly Exotic Boarding directly by calling 907-854-2651
Because the facility is our home, we do ask that you adhere to our business hours and respect our privacy.
We appreciate and require our time off also.